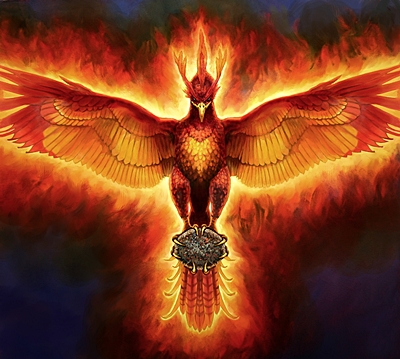 De Cyclus van de Fenix
(English below)
De Fenix (Phoenix) is de mythologische Vuurvogel, die eeuwig leeft door cyclische regeneratie. Het is een krachtig beeldend archetype van de eeuwige cyclus van geboorte, dood en wedergeboorte. Vanuit de Ziel ontstaat er een drang naar Creatie, Conservatie en Destructie. Het vuurelement is hierin toonaangevend. De Fenix die na een grote hoogte bereikt te hebben terugvalt in zijn nest, in vlammen opgaat en als Ei weer aan nieuwe cyclus gaat beginnen. In de workshop wordt dit universele thema persoonlijk gemaakt.
Want wie kent niet de hoop, enthousiasme, verwachting, ploeteren, doorzetten, succes, vervulling, mislukking, verlies (rouw) verval, vervaging, overgave, acceptatie om vervolgens toch weer overeind te krabbelen en weer opnieuw te beginnen?
Met uiteenlopende werkvormen wordt het aangepakt & doorgewerkt.
Van meditatief, creatief tot demonstratief.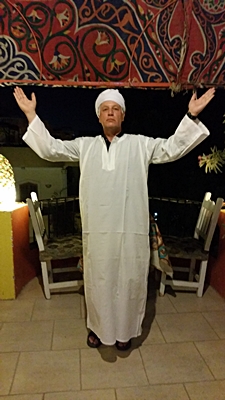 Henk Herne Post
Ik ben al lang verbonden met de Druïdische Traditie. Daarnaast nog vele paden bewandeld (en nog ), zoals Wicca, Ceremoniële Magie en diverse Esoterische Stromingen. Verbind graag het Universele met het Praktische, met verwondering en relativering als leidraad.
Naast het geven van meditaties, healings, counseling en spirituele ontwikkeling (w.o. training NatuurMagie en Priester-es Opleiding) begeleid ik ook mensen met beperkingen.
Doorgewinterde Fenix ervaringsdeskundige.
The Fenix (Phoenix) is the mythological Firebird, which lives eternally through cyclic regeneration. It is a powerful visual archetype of the eternal cycle of birth, death and rebirth. From the Soul there is an urge for Creation, Conservation and Destruction. The fire element is leading in this. The Fenix, who after having reached a great height, falls back into his nest, goes up in flames and as an Egg starts a new cycle again. In the workshop this universal theme is made personal.
Because who does not know the hope, enthusiasm, expectation, floundering, perseverance, success, fulfillment, failure, loss (mourning) decay, fading, surrender, acceptance to stand up and start again? It is being tackled and worked through with various working methods. From meditative, creative to demonstrative. Henk Herne Post
I have long been connected with the Druid Tradition. In addition, walked many paths (and still), such as Wicca, Ceremonial Magic and various Esoteric Streams.
Like to connect the Universal with the Practical, with wonder and relativisation as a guide.
In addition to giving meditations, healing, counseling and spiritual development (including NaturalMagic and Priest-ess Training), I also guide people with disabilities.
Seasoned Fenix experience expert.
- Saturday morning and Sunday afternoon.